News
Noah and Sofia the most popular newborn names in Denmark
---
This article is more than 6 years old.
William ousted after six years at the top by a name that only nine people had in Denmark 20 years ago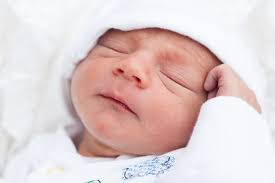 In 2016, the name Sophia remained the most popular name for newborn girls in Denmark for the second year running, according to new figures from Denmark's statistics keeper Danmarks Statistic. Nine of the top ten end in 'a', and 19 of the top 20 end in a vowel.
Meanwhile, there was a bit of a shock result in the boys' column, with the distinctly biblical name Noah coming top and dethroning William, which had reigned supreme for the past six years.
Noah has stormed to the top in Denmark over a very short period of time. Just 20 years ago there were only nine people in the whole of Denmark named Noah. He follows a number of other Old Testament names that have enjoyed popularity, such as Mathias, Benjamin and old favourite Jacob.
It seems that TV series are also having an impact on name-giving in Denmark. One name making moves on the girls' list is Saga, which has shot up to 41st, most probably due to the successful TV series 'Broen' ('The Bridge').
Meanwhile, Nora, the name of the main character in the Norwegian series 'Skam' (actually Noora, but Danes are not a fan of the double 'o's apparently), is ranked 33rd.
See the top 20 of both genders in the factbox below.
READ MORE: Lars and Mette the naughtiest names in Denmark
Names are a changin'
The Danmarks Statistik figures also revealed that women have a propensity to change their first names more often than men in Denmark.
Last year 2,974 women changed their first names, compared to just 1,805 men. It was also the most people since 2007 to change their first names. Meanwhile, almost 40,000 Danes changed their last names in 2016.
The most common names in Denmark are still Peter and Anne, while the most common double-barrel names are Anne Marie and Poul Erik.