News
Young engineer among three Danes on Forbes starlet list
---
This article is more than 6 years old.
Denmark's anti-venom wunderkind on this year's 30 Under 30 list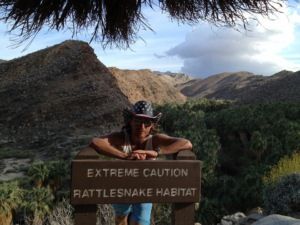 Andreas Hougaard Laustsen, a bioengineering postdoc from the Technical University of Denmark (DTU), is among three young Danes on Forbes magazine's prestigious '30 Under 30′ list this year.
The 30 Under 30 list, which recognises 600 business and industry talents from across the world in a number of categories, listed Laustsen among the top 30 talents under the age of 30 to look out for within science and health.
"It's a great honour to be named on the list – and awesome!" Laustsen told Jobfinder.dk.
"But it's more important if it can generate interest and resources for snakebite anti-venom that I research in. It's one of the most overlooked illness areas in the research arena and by authorities."
READ MORE: Danish researchers find the key to snake bite anti-venom
Bright talent
Despite being just 29, Laustsen has already founded two companies, Biosyntia (which develops biocatalysers for the fermentation of fine chemicals) and VenomAb (a snakebite anti-venom developer). Among the 30 or so awards he has won in his budding career, one was being named 'Denmark's coolest engineer' in 2014.
Some 5 million people are bitten by snakes every year, with around 125,000 of the cases leading to a fatal outcome. India, with over 15,000 deaths per year, leads the way, followed by Indonesia (about 11,500), Nigeria (9,900), Pakistan (8,264) and Bangladesh (8,000).
Last year, Laustsen was part of the DTU research project that uncovered how to target the development of anti-venom to treat snakebites.
Straight to the heart
At age 23, Habib Frost became Denmark's youngest ever doctor. Now 26, he is listed in the technology category for developing Neurescue, an appliance to help tackle cardiac arrest, .
Neurescue is a small computer-controlled balloon catheter that is inserted into a blood vessel in the leg, where the system automatically inflates a balloon i the biggest blood vessel in the body, the aorta, using sensors and software.
This creates a closed-off system that only includes the upper body from heart up and people who have a heart attack can have their blood pumped around in a smaller area through CPR – and thus bringing more blood to the heart and brain.
Charlotte's EU web
The third Dane, Charlotte Nørlund-Matthiesen is actually born and raised in Brussels, but she is a Danish citizen none-the-less.
Listed in the law and politics category, Nørlund-Matthiesen has developed Clicknsign, a user-friendly website aimed at making it easier for EU citizens to come with new law proposals.
Today, Nørlund-Matthiesen is no longer part of Clicknsign, but works as a political advisor in the European parliament in Brussels with the areas of transport policy.