News
Denmark among most expensive countries for used cars
---
This article is more than 6 years old.
Singapore leads by a country mile, but the Danes sit solidly in second place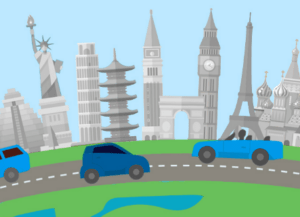 Denmark is one of the most expensive countries in the world to buy a new car, so it's not particularly surprising to learn that it also ranks near the top when it comes to buying used cars.
According to the Global Used Car Index 2017, published by the online used car dealership Carspring, Denmark is the second most expensive nation in the world to purchase a used car, behind only Singapore.
Out of the 40 nations listed, Denmark was the second most expensive nation to buy six out of the ten car types list (Renault, VW, Mercedes, Hyundai, GM and Hybrids), while it was the third most expensive for buying a Ford or Land Rover. Things look up when it comes to buying a Fiat (11th) or a pick-up truck (20th).
READ MORE: Self-driving cars a step closer in Denmark
Cheap in the US
Following Singapore, which was top for every car make (and by quite a distance), and Denmark, were Norway, Finland and, perhaps surprisingly, Turkey.
At the other end of the spectrum, the US was the most affordable nation to buy a used car, followed by the UK, Russia, Czech Republic and South Africa.