News
Leading Danish politician reveals a family member has joined IS
---
This article is more than 6 years old.
Naser Khader said the young woman was "a normal Danish teenager"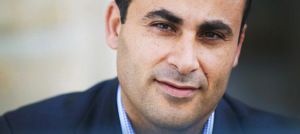 Konservative politician Naser Khader revealed in an interview on Thursday that one of his relatives has travelled to Syria and joined Islamic State (IS).
"It happened quickly," Khader said on Radio24syv. "I have known her since she was little. I know her parents, and they are not religious. I would call them secular."
Khader said that he started to become concerned when the teenager began to take extreme positions during Facebook debates.
"At one point she said she was ashamed to be in the same family as me because I'm so critical of Islamic State," he said.
Khader did not explain how he and the girl were related, just that he often saw her and her family at large family gatherings.
Radicalised in Nørrebro
Khader is known for his highly critical views of IS and other forms of radical Islam.
He said the girl became very curious about her cultural origins and sought out a Koranic school in Nørrebro.
It was there, according to Khader, that the young woman – who has now travelled to Syria with a friend in an attempt to join IS – was radicalised by an unknown woman.
READ  MORE: Three more young Danish women feared to have left country to join the Islamic State
Khader said that before the girl became radicalised, she was "a normal Danish teenager with the same problems as other teenagers".