News
Nordea profits took a tumble in 2016
---
This article is more than 6 years old.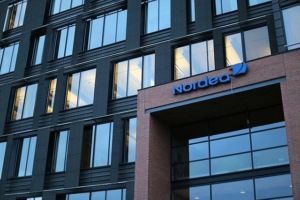 Nordea has reported a profit of just over 32 billion kroner for 2016. That is nine percent less than the year before.
Operating income at the bank fell by 2 percent, while costs increased by 4 percent.
Nordea was in the headlines throughout 2016, with stories tying the bank to the tax havens revealed in the Panama Papers. The documents revealed that a company in Panama was helping wealthy people from around the world – including Denmark – to avoid paying taxes.
Low interest rates
Nordea, like all other banks, also felt the squeeze of the central bank's negative interest rates, which make it tough to earn money on loans and increases costs associated with funds deposited in domestic banks.
Nordea combined its various Scandinavian operations into a joint company headquartered in Sweden at the start of this year.