News
Number of traffic fatalities rose last year
---
This article is more than 6 years old.
2016 especially deadly for motorcyclists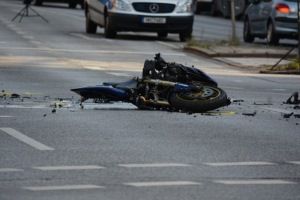 Last year began and ended with relatively few fatalities. But the months in between – especially during the summer – saw a dramatic jump in the number of lives lost to traffic accidents.
In September, 29 people lost their lives in traffic.
Bad for motorcyclists
The number of deaths rose for pedestrians, cyclists, motorcyclists and motorists, but 2016 was particularly deadly for motorcyclists.
Preliminary figures show that 26 people were killed in motorcycle accidents compared to 19 the year before – an increase of 37 percent, and the highest number of motorcycle fatalities since 2011.
Trucks and cyclists a dangerous mix
The number of cyclists killed in traffic in 2016 is in line with previous years, but there were more right-turn accidents with trucks.
Seven cyclists were killed in a right-turn accident in 2016, compared to only one in both 2014 and 2015.