News
Jysk planning to expand to South America
---
This article is more than 6 years old.
Bedding and furniture retailer hoping to get foothold in Chile to start with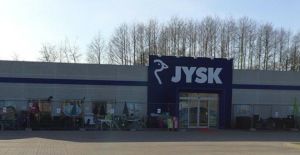 The Danish bedding and furniture retail giant Jysk Sengetøj has unveiled plans to open shops in South America, according to Finans.dk.
The company aims to initially gain a foothold in Chile via its German subsidiary, Dänische Bettenlager, which operates close to 1,200 shops in continental Europe in Germany, Austria, Switzerland, Italy, France, Spain and Portugal.
"We are toying with the idea of celebrating owner Lars Larsen's 70th birthday in South America in two year's time," Åge Nielsen, the head of Dänische Bettenlager, told Finans.dk.
Nielsen said that experiences garnered from shops in Spain and Portugal will be useful when expanding to the South American market.
READ MORE: 'Dyne-Larsen' expands his empire
Goodbye darlin', hello Vietnam
Furthermore, Jysk also has expansion plans for a number of other nations, including Asian markets Vietnam, Indonesia and Singapore.
Asia may be a tough market for Jysk to crack however. Since opening its first shop in China in 2010, the company has experienced difficulty in cementing its position there.
But the retailer must be doing something right on a global platform, as it has over 2,400 shops across 47 countries.