News
Danish study shows kids need to take knee pain more seriously
---
This article is more than 6 years old.
Active children too often 'play through the pain' with serious consequences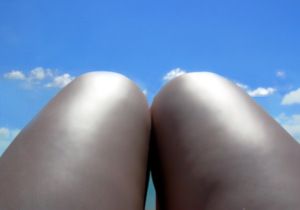 Severe knee pain rarely stops young people who play sport at a high level from competing, even though it can often lead to knee injuries.
Michael Rathleff, a scientist from Aalborg University, recently conducted a 12-week study of 152 children aged 10 to 14 who were suffering from knee pain. He concluded that active kids sometimes hurt themselves because they find it hard to quit playing.
"Playing football, for example, is part of who they are," Rathleff told DR Nyheder. "It is their identity, and if they walk away, they are walking away from their social life and the feeling they get when they are a success on the field."
Take a break
During the first four weeks of the project the youngsters took a break from competing and instead did some special exercises.
"I play a lot of sports, so it was super hard to take a break," said 12-year-old Jane Lausten, a footballer.
Lausten had been experiencing knee pain for several years, but since participating in Rathleff's program she has been pain-free.
"You would think a break wouldn't make a difference, but it was necessary to stop the pain," she said.
Among those who participated in the study, a full 90 percent reported that their knee pain stopped. According to Aalborg University, nearly one in three young people aged between 12 and 19 struggle with knee pain.
Rathleff has just completed the project, which he will present at a conference in Copenhagen on Thursday.