General
Vinterjazz: jazz for kids
---
This article is more than 6 years old.
Reaching out to a younger audience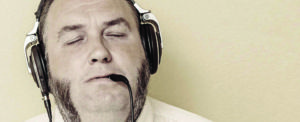 Touring concept aims to reach out to potential new audience
There is something of a (mis)conception amongst the general public that jazz is a musical form which primarily appeals to middle-class pensioners; that it is cacophonous; it is very intellectual and unapproachable; that you have to know an awful lot about the music to appreciate it or get into it.
This idea is partly fostered by the fact that nowadays especially, jazz has more or less been banished from mainstream media and TV. It has also been relegated to a faraway corner of the digital radio spectrum, so for most people, 'out of sight, out of mind', perhaps.
Reaching out
As those of us who are passionate about the music know, jazz is an extremely broad church, music-wise. It encompasses everything from foot-tapping New Orleans trad. through the complex harmonic structures of post-bop to 'far out' free jazz, the 'cold' sounds of Nordic jazz, jazz incorporating elements of trip-hop, hip-hop and electronica – and everything in between.
The problem is – how do you attract tomorrow's jazz fans to the music when there are precious few opportunities for it to be heard by that audience? Vinterjazz is doing its bit to change this by presenting a series of concerts under the banner 'Jazz for Kids'.
For a start, Master Fatman's Jazz School Version 2 will be touring the country, giving concerts in Aarhus (AroS, 5 February), Copenhagen (DR Koncerthuset, 12 February), Vordingborg (Stars, 18 February) and Roskilde (Gimle, 19 February). The inimitable Master Fatman will be playing records and accompanied by Kristoffer Sjellberg on drums and samples, Poul Reiman on piano and keyboards, and Jacob Gurevitsch on guitar.
Only good music
One of Denmarks best Afro-jazz bands, The KultiMangoes, will play three concerts aimed at a young audience, although as the band says, there is nothing called 'children's music' or 'adult's music' – only good music. The concerts take place in Copenhagen on 19 Febrary (DR Koncerthuset), Køge on 24 February (Tapperiet), Hillerød on 24 February (Klaverfabrikken) and Aarhus on 26 February (Atlas).
Univers på Vers play jazz and Latin-tinged music combined with amusing lyrics and rhymes aimed at children, wrapped in foot-tapping tunes. They can be heard in Lyngby (Statsbiblioteket, 11 February) and Søborg (Gladsaxe Kulturhus, 14 February).
Silja Okking, who hosts several programs on DR's 'Ramasjang' children's channel, will be singing in a trio setting with Benjamin Koppel on sax and Kaspar Jolin on guitar. Her distinctive and catchy songs are guaranteed to amuse and entertain children of all ages. (Prøvehallen Valby, 26 February)