News
Dane named head of one of the world's largest supermarket chains
---
This article is more than 6 years old.
Jesper Højer taking the reins at Lidl International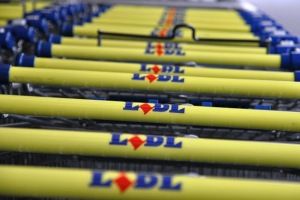 Jesper Højer has been appointed the managing director of Lidl International. The promotion means the 38-year-old Dane is now responsible for 215,000 employees.
Making room at the top
Lidl sacked its former managing director Sven Seidel due to "strategic disagreements", according to the German retail newspaper Lebensmittel Zeitung.
Højer, even at his relatively young age, has had a long and successful career at Lidl.
He has proven to be particularly adept at getting customers to spend more money while they are shopping. While working at the company's division in Belgium, he managed to increase revenue by 59 percent.
READ MORE: Lidl eyeing serious expansion in Denmark
Lidl has an annual turnover of 440 billion kroner spread across 26 countries and is one of the global giants in the supermarket industry.