News
Denmark and Israel cosying up on water tech
---
This article is more than 6 years old.
Climate issues and pollution are some of major challenges that Danish expertise can help alleviate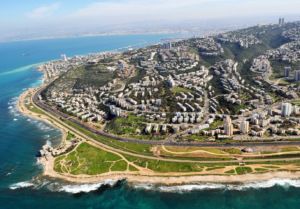 The food and agriculture minister, Esben Lunde Larsen, is in Israel this week in a bid to strengthen co-operation between Denmark and Israel within the area of sustainable water tech solutions.
A dry climate and recent droughts has forced Israel to step up its investment in water technology, and Danish companies have developed solutions that could help the Israeli government secure its water supply for the nation's population, agriculture and industry.
"Denmark and Israel have different strengths and challenges. Israel is one of the best countries in the world at attracting research funds, and we can learn from that in Denmark," said Larsen.
"Conversely, Israel is facing serious environmental issues due to a lack of water and water pollution. Here, Denmark can provide some of the world's best solutions. So a stronger bond would benefit Denmark and Israel."
READ MORE: Danish innovation centre opening up in Tel Aviv
Heading to Haifa
Last year, the Education and Research Ministry teamed up with the Foreign Ministry to establish a new innovation centre in Tel Aviv, which will help open doors for Danish companies looking to access leading research arenas and relevant co-operation partners in Israel.
Larsen will visit the innovation centre and meet with the Israeli environmental protection minister, Zeev Elkin.
He will also meet with the mayor of Haifa, where the Danish water tech firm DHI is involved in a large project regarding the protection of the vulnerable ocean environment. And he will visit the Grand Water Research Institute, one of Israel's leading research institutes within water technology.