News
Oscar winner to make film and TV series about Victor Borge
---
This article is more than 6 years old.
The dramatic life of Denmark's greatest entertainer is coming to the silver screen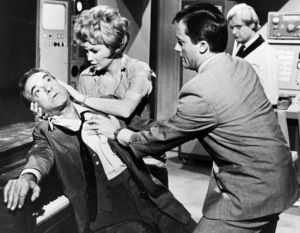 Before stand-up greats like Richard Pryor and George Carlin graced the great stages of the US, the legendary Danish comedian Victor Borge was dazzling audiences with his own unique brand of musical comedy.
And now the life of the late great will be retold as a film and TV series produced by the Danish film production company M&M Productions, which is run by the two-time Oscar winner Kim Magnusson.
"With his enormous musical talent, he managed to make his humour universal," Mette Lisby, a producer involved in the Borge film who was the last person to interview the comedian before his death in 2000, told DR Nyheder.
"It was a massive experience meeting him – his presence and professionalism were intact despite his 91 years of age."
The focus of the film and TV series will be different. The film, which has yet to be titled, follows Borge's voyage from Denmark to the US up until the premiere of his one-man show in New York, while the series covers his entire life.
Both productions are scheduled to be filmed in 2018.
READ MORE: Underwhelming year ahead for women in Danish film
Denmark's greatest entertainer
Borge was Jewish and his dramatic life brought him to the US when he fled Nazi-occupied Denmark in 1940 through Finland – although he did return to Denmark during the Occupation disguised as a sailor to visit his dying mother.
He didn't speak a word of English upon arriving in the US, but learned the language by watching films. He then gained fame by developing a number of comedic trademarks, including announcing his intention to play a piece on the piano but continuously getting distracted by something.
Borge, who was born Børge Rosenbaum but changed his name in 1942, was given a star on the Hollywood Walk of Fame in 1993 and received the prestigious Kennedy Honor in 1999.
His show 'Comedy in Music' remains the longest-running one-man show in Broadway history.