News
Vast majority of homeless sleeping on Copenhagen's streets are foreign
---
This article is more than 6 years old.
Just three out of 44 counted over the weekend were Danish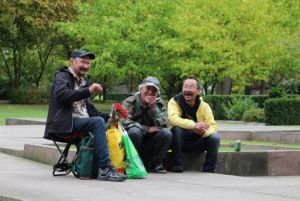 A count of the homeless people sleeping on the streets of the capital undertaken by Copenhagen Municipality over the weekend has revealed that the vast majority are foreign.
Of the 44 homeless people found sleeping in the freezing conditions, just three were Danish and 41 were foreign.
"It's tragic to see so many foreigners sleeping on the streets," said Jesper Chrisensen, the deputy mayor for social issues.
"There are however relatively few Danes sleeping outside in the cold; we can offer a roof and a meal to all Danish homeless at our night cafes."
READ MORE: Initiative to help homeless youth in Copenhagen a partial success
Number nearly halved
According to Copenhagen Municipality, many of the foreign homeless people are in Denmark illegally and it is not permitted to assist them, as it is a task solely for the police and immigration services.
But there is help to be found for the foreigners who are in the country legally and braving the sub-zero temperatures on the streets at night.
"We have a good transit program in co-operation with seven NGOs," said Chrisensen.
"Here we give migrants basic necessities and support them in returning to their homeland. We send about 10-15 homeless people back to their countries of origin every month."
The homeless count takes place twice every year, and compared to the count in February 2016, the number of homeless people sleeping on the streets has almost halved from 80.