News
Danish politician says wolves should be shot in the head
---
This article is more than 6 years old.
Venstre MP wants better regulation of wolves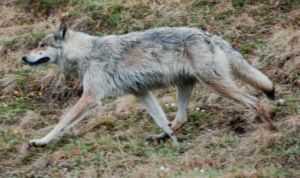 Venstre MP Kristian Pihl Lorentzen wants the number of wolves in Denmark to be regulated.
Since October, more that 20 sheep have been attacked by something that looks like a wolf in an area southwest of Holstebro.
"Someone defending their animals must have the right to put a bullet in a wolf's head," Lorentzen told TV2 News.
Lorentzen said that he will take the issue up with the environmental and food minister, Esben Lunde Larsen.
"There are, of course, those who believe that it is tremendous that there are wolves in Denmark again after being gone for 200 years," said Lorentzen.
"There are others who believe the advantages of having such a large predator back in the country are far outweighed by the insecurity they cause."
A serious problem
The company Storålam has lost a large number of sheep over the past few months. They have previously received compensation from Naturstyelsen because it was most likely a wolf that attacked some of their sheep.
Sheep breeder Peter Bertil Hellén said the problem of wolves in Denmark needs to be taken seriously.
"If you don't think there is a problem with wolves , then I do not know what you would call a fucking problem," Hellén told TV MIDTVEST after he lost some sheep last week.
Since then, two more sheep have been killed. They were found on Monday afternoon in a field outside Holstebro.