News
Denmark's provincial cities have grown faster than Copenhagen
---
This article is more than 6 years old.
Since 1926, the largest 29 provincial cities have increased their populations by 148 percent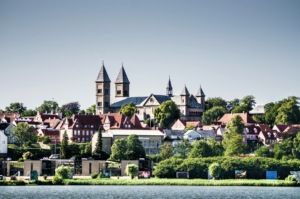 Over the past 90 years, Denmark's 29 largest provincial cities have grown at a faster rate than the Capital Region of Copenhagen, according to a new report from Momentum newsletter.
On average, the 29 provincial cities (see list below – under Danish terminology, a town is a settlement of more than 200 people, a city a settlement of more than 20,000 people) have increased their populations by 148 percent since 1926, compared to the 90 percent increase Copenhagen has experienced during the same time.
However, some of the cities, during that period, have expanded to form conurbations with bigger cities, such as Køge, south of Copenhagen, which is now part of the Copenhagen metropolitan area.
Momentum of the railways
"From a historic perspective, the mechanisation of agriculture and railway expansion played an important role in urbanisation," Thorkild Ærø, the head of the Danish Building Research Institute at Aalborg University, told Momentum.
"Urbanisation doesn't just occur centrally in the largest cities. It's more widespread, and in Denmark a double urbanisation has taken place – towards the biggest cities and towards more densely-populated areas."
READ MORE: Copenhagen sees first negative population influx in over a decade
Equalisation 
The report, here in Danish, also showed that over the last decade, Copenhagen and the 29 largest provisional cities have come closer together in terms of population increases – primarily due to the gentrification of areas such as Vesterbro, Nørrebro and, most recently, Sydhavn.
Between 2006 and 2016, the Capital Region saw an increase of 10.8 percent in population, whereas the top 29 provincial cities saw a rise of 9.6 percent. In comparison, the nation's smaller provincial towns and agricultural areas experienced a 0.3 percent decline over the same period.
All in all, Denmark's total population increased by 5.2 percent over the last ten years from 5,427,459 to 5,707,251.