News
Record number of lorries crossing Danish borders
---
This article is more than 6 years old.
Big trucks putting increased pressure on motorways, say traffic experts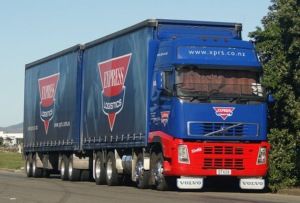 Lorries crossed Danish borders in record numbers last year.
On average, 5,555 trucks per day crossed into Denmark – an increase of 550 a day since 2007, according to figures from the industry association for road freight, ITD.
Damn this traffic jam
The growing number of lorries is a sign we are getting out of the financial crisis, said a traffic researcher at Aalborg University, Harry Lahrmann.
The large number of trucks increases the pressure on Danish motorways, where traffic has increased greatly in recent years.
"There is plenty of room during the off hours, but things get jammed up during rush hour," said Lahrmann.
Lahrmann said that spreading traffic out throughout the day and making sure that trucks are filled when they are on the motorway would help alleviate traffic problems.