News
New cancer plan put in motion
---
This article is more than 6 years old.
Cancer Plan IV aims to drastically improve cancer treatment in Denmark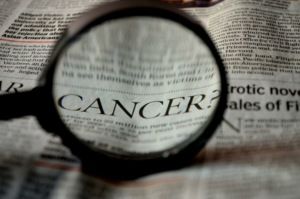 Following several years of analysis and negotiations, the government's long-heralded cancer plan is finally being made available to patients.
The plan, Kræftplan IV (Cancer Plan IV), is tailored to ensure the heath system has the necessary capacity to trace, examine and treat the increasing number of Danes who are expected to be diagnosed with cancer in the coming years. It includes 16 specific initiatives.
"On behalf of all cancer patients, I am pleased that we have put out words into action and are rolling out Cancer Plan IV to the hospitals and municipalities," said Ellen Trane Nørby, the health minister.
"The cancer area will see a significant lift, and with the funds set aside, we will, for instance, increase the capacity at hospitals and let the wishes and needs of the patients dictate cancer treatment."
READ MORE: Government unveils new cancer plan
Keeping up with the Jönssons
Over the next four years, 2.2 billion kroner has been set aside for the package, which was initially revealed back in 2015.
The 16 initiatives that make up Cancer Plan IV has three national aims: that cancer survival rates in Denmark in 2025 will be on a par with the best Nordic nations; that there will be a smoke-free generation of kids and youth in 2030; and that 90 percent of all cancer patients feel they have a patient-responsible doctor that they feel provides them with security and connectivity during their treatment process in 2020.
Read more about the 16 initiative here (in Danish).