News
Former head of Wonderful Copenhagen found responsible for Eurovision 2014 losses
---
This article is more than 6 years old.
Cost overruns laid at Michael Metz Mørch's doorstep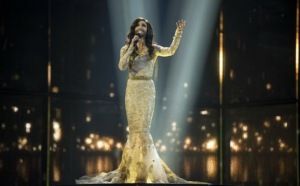 Michael Metz Mørch, the former chair of Wonderful Copenhagen, has been found partially responsible for the losses incurred during Eurovision 2014.
The show resulted in losses amounting to millions of kroner for both DR and Wonderful Copenhagen, causing a scandal that dogged the organisations for years.
And now the Danish business authority Erhvervsstyrelsen has determined that Mørch, who resigned from his position in August 2014, misled the board at Wonderful Copenhagen.
"The agency finds that Michael Metz Mørch acted improperly," said Erhvervsstyrelsen in its decision.
"The decision of liability for a loss of 21 million kroner is maintained."
Hidden costs
Eurovision 2014 was held at B&W Hallerne as a collaboration between Wonderful Copenhagen and DR. The show ending up being far, far more expensive than budgeted, resulting in a loss of 58 million kroner. Wonderful Copenhagen covered the losses, even though it did not actually have the funds.
Wonderful Copenhagen was not legally obliged to cover the loss. Mørch did not inform the board and management of Wonderful Copenhagen that they were under no legal obligation to cover the losses.
READ MORE: Repayments demanded in Eurovision scandal
"The agency finds it reprehensible that the then chairman, Michael Metz Mørch, withheld vital information from the rest of the board."
Mørch, who is the secretary general at the Danish Cultural Institute, declined to comment on the decision.