News
Michelin raining stars on Denmark
---
This article is more than 6 years old.
Travel guide spreads love to more Danish restaurants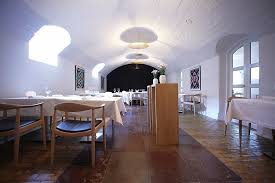 Michelin is once again spreading stars across Denmark. In the new Nordic guide, Denmark takes the lead with five new Michelin restaurants. The shooting stars even landed on the Faroe Islands.
"We are pleased to see that Michelin has sprinkled even more stars on Danish restaurants," "said Susanne Nordenbæk, the head of tourism and creative economy at Dansk Erhverv, the Danish chamber of commerce.
"Denmark is becoming more widely recognised as a gastro-nation."
Two new restaurants gain stars
Nordenbæk said that Michelin stars meant positive publicity so "more tourists will take a trip to Denmark for attractive, high quality, dining experiences".
In 2016, 22 Danish restaurants earned 26 stars across Copenhagen, Aarhus and in smaller towns like Aakirkeby, Præstø and Henne Strand.
READ MORE: Denmark gets its first three star Michelin restaurant
This year, 25 restaurants have received 29 stars. Two more restaurants made the cut, Ti Trin Ned in Fredericia and Dragsholms Slotskøkken i Hørve. See them all below.