News
25-year-old Somali man charged with producing a bomb in Denmark
---
This article is more than 6 years old.
Police have been secretly investing the Aarhus case for four months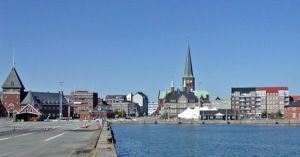 A 25-year-old Somali man in Aarhus has denied charges that he was involved in the production of bombs that were found in the basement of a house in Denmark's second largest city.
Police have been secretly investigating the case for four months.
And now the prosecution has lifted a bit of the veil.
Denies the charges
According to the charge sheet, the bomb consisted of two explosive devices of 200 grams each, fuses and a detonator.
"My client denies the charges," said Lars Henriksen, who is defending the 25-year-old man.
He declined to further comment, and the judge in the case has decided that the hearing will be held behind closed doors.
READ MORE: Danish man held for making bomb threats
The defendant did admit guilt on three other counts: possession of a small knife, possession of 650 grams of cannabis and 23 ampoules of doping substances.