News
Our mistake is your loss: Bet 365 refuses to pay out on valid bet on Super Bowl shock
---
This article is more than 6 years old.
Punter rejects conciliatory offers after he 'wins' 10,000 kroner by betting on the New England Patriots to bounce back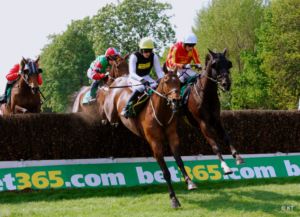 You knew where you stood with Danske Spil! The slip of paper in your hand didn't lie, even if it was a bit annoying that wins over 10,000 kroner couldn't be paid out in cash.
But then along came a new gambling act in 2010, which came into force in January 2012, which ended Danske Spil's monopoly and opened up the market to other companies, providing they bought a licence.
One of these is Bet 365, and it might find it faces opposition next time it tries to renew its licence – the one and only time when punters can seize the upper hand in their eternal fight against the 'enemy'.
Its non-payment of a winning bet placed on the outcome of the recent Super Bowl has outraged punters all over Denmark – and so far its efforts to diffuse the situation have failed.
An outrageous punt
Daniel Andersen, a 19-year-old apprentice chef from Nyborg in Funen, was jubilant as the New England Patriots clawed back a 25-point deficit to tie the game and take it into overtime.
In the third quarter he had placed a bet of 100 kroner at 100/1 on the game ending in a tie, thus winning 10,000 kroner, but a few hours after the game he could not find any trace of his bet.
When he contacted Bet 365, it informed him the bet was void because it had made a mistake by offering him odds on a draw.
Eventually, it agreed to pay Andersen his winnings, but only at odds of 7/1, and then under more pressure, it offered him three free 1,000 kroner bets.
No more shaftings!
However, Andersen, who told Ekstra Bladet he was not the only to lose out, has refused to take the offer and vowed to continue fighting.
"No, I won't be [betting with them]," he told the tabloid.
"I don't want to get shafted up the arse like that again."
Monster accumulator
Meanwhile, in other betting news, a punter from Aalborg has set a new record for the highest ever accumulator bet. Seven correct predictions earned him odds of 179,974/1 on his Unibet coupon. Tragically, though, he only had a kroner on it.
The man probably owes Torino goalkeeper Joe Hart a drink or two. One of his bets was on the Serie A side to beat Pescara by exactly two goals, but after an hour the Italian side led 5-0, only for Pescara to score three times in the last 17 minutes (Hart's reaction to the goals is priceless!).
The previous record was 76,460/1, although the Unibet record is 411,759/1.