News
Mean green machine: City asks citizens to help spruce up Copenhagen
---
This article is more than 6 years old.
100,000 trees to go up across the capital by 2025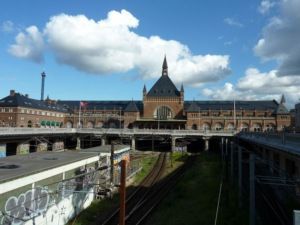 With 100,000 trees scheduled to be planted in Copenhagen by 2025, the city has turned to its citizens in a bid to find the areas most in need of 'greener pastures'.
Up until the end of week 10 (March 12), residents can log onto the digital Copenhagen map here and mark up to ten areas in the capital they feel are yearning for more trees. Areas can vary from streets and squares to parks and other areas in town.
The citizen input will be taken into consideration for the city's final tree prioritisation plan, which will indicate locations in Copenhagen that have a general deficiency in green areas. The plan will contain a list recommending locations that could use some sprucing up.
READ MORE: Copenhagen to spend millions on new trees
83,000 still to come
Over the past two years, 17,000 new trees have been planted in Copenhagen, and with the goal of 100,000 on the 2025 horizon, a further 83,000 are on their way.
And as City Hall works to plant the many new trees, it is also working towards conserving the existing trees in the city.
According to the city, trees have a number of benefits, including providing cover, increased bio-diversity, absorbing rainwater, reducing temperatures, improving air quality, reducing noise pollution, providing shade, reducing CO2 and cleaning water.