News
Ryanair to open six new routes in Denmark
---
This article is more than 6 years old.
Liverpool and Sevilla two of the new destinations for low-cost Irish airline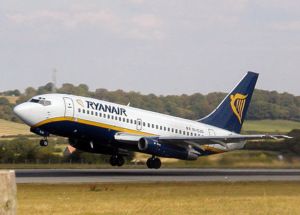 Ryanair is adding and expanding routes from both Copenhagen Airport and airports in Jutland.
Inexpensive flights are now available from Kastrup to Liverpool and Sevilla in Spain. There are also two new routes from Aarhus Airport to Eindhoven in the Netherlands and Gdansk in Poland. And Aalborg and Billund airports will offer new routes to London Stansted and Schönefeld in Berlin.
Ryanair spokesperson Arune Karate said that the prices will most likely never be lower than they are right now. To celebrate the new routes, some flights are available for as low as 149 kroner for a limited time.
READ MORE: Danish prime minister condemned for using Ryanair
It's not all about the base
Ryanair has been active in Denmark since 2006 when it established some routes to Billund.
The company announced it was opening a base in Copenhagen in 2014, but since then has been constantly at odds with the country's trade unions over its refusal to negotiate wages and working conditions with the unions.
While the base never opened, as of January 2016 it was the third largest operator at the airport, surpassed only by Norwegian and SAS.
Nevertheless, industry watchers say that Ryanair will encounter problems trying to expand significantly without a base, which would mean the airline has flight crews working from the base and aircraft stationed at the airport.