News
Malmö gang violence could spill into Copenhagen
---
This article is more than 6 years old.
Danish police in close contact with their colleagues across the bridge in wake of shootings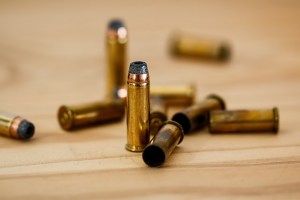 The Danish police fear that the escalation in gang violence that has struck Malmö recently could spill across Øresund Bridge into Copenhagen.
In the wake of five gang-related killings in 2017 already, the Danish police have turned a keen eye towards Sweden and are in close contact with the police across Øresund Strait.
"We are particularly interested in what's going on in the Øresund Region, and it's clear that it is the gangs which are behind these shootings in the public space," Michael Kjeldgaard, a police inspector with the national investigation centre, Nationalt Efterforskningscenter, told DR Nyheder.
"We are talking about assassinations and murder attempts. These things can spread by coincidence, but they can also purposely shift to other parts of the Øresund Region and Copenhagen could potentially become a stage for a Malmö showdown."
READ MORE: Danish goverment launches big gang crackdown
On top of things
Denmark itself endured an increase in gang-related incidents late last year, particularly in the months of October and November, which saw a string of gang shootings in the street. Kjeldgaard said that last year's shooting in Denmark were similar to what Malmö is facing now.
Kjeldgaard said that his Swedish colleagues were welcome to contact them in regards to investigations and leads leading back to Denmark.
"The State Police is in contact with Copenhagen Police and North Zealand Police," said Kjeldgaard.
"We are constantly discussing the development in Sweden. Because after all, there is only one bridge between us."