News
Copenhagen among world's most liveable cities
---
This article is more than 6 years old.
Danish capital stays ninth on Mercer's Quality of Living rankings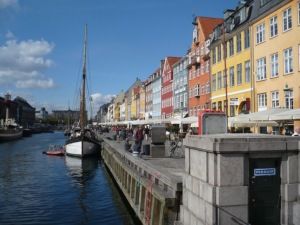 With its short working week, safe streets, good public transport, top work-life balance and excellent bicycle infrastructure, it doesn't matter so much that the weather is crap and taxes are sky high. Copenhagen is simply a damn liveable place.
The Danish capital has retained its top 10 position in Mercer's Quality of Living rankings this year, staying ninth in the 2017 survey.
For the eighth year in a row, Vienna took the top spot, followed by Zurich, Auckland, Munich and Vancouver. Düsseldorf, Frankfurt, Geneva, Copenhagen and Basel + Sydney (joint tenth) completed the top 10.
At the bottom is Baghdad in 231st and last place, preceded by Bangui, Sana'a, Port au Prince and Khartoum.
READ MORE: Copenhagen tops Global Talent Competitiveness Index
Top in infrastructure
In terms of infrastructure ranking, which was separate this year, Copenhagen ranked fourth behind Singapore and Frankfurt + Munich (joint second). Mercer contends that this is important, as it is something that expats take into account when choosing a destination to relocate to.
"City infrastructure, ranked separately this year, plays an important role when multinationals decide where to establish locations abroad and send expatriate workers," Mercer found.
"Easy access to transportation, reliable electricity, and drinkable water are all important considerations when determining hardship allowances based on differences between a given assignee's home and host locations."
The rankings are based on a number of different criteria including political, social and economic environments, medical and health considerations, and schools and education.
The report provides information and recommendations for over 450 cities throughout the world and places 231 of them in the rankings.