News
More than half of Danes keep presents from their ex-partners
---
This article is more than 6 years old.
Only 5 percent throw them out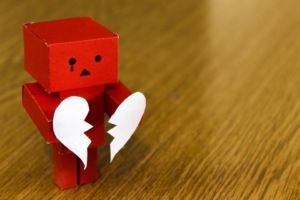 More than half of all Danes keep gifts from their ex-partners once they split up, while only 5 percent toss them out, according to a YouGov survey carried out for Metroxpress.
Couple therapist Mikael Hoffmann contends that keeping gifts from an ex-partner is generally not problematic.
"If you keep a gift for practical reasons – for example, a coffee machine – there is nothing wrong with it," Hoffmann told Metroxpress.
"But if you are not ready to accept the relationship is over, then something is wrong."
Kasper Larsen, a sexologist and couple therapist, adds that keeping presents from an ex can be offensive and hurtful to a new partner.
READ MORE: Husband divorces woman without her knowledge
He says, however, that "it is foolish to throw things out if they still have value. It might be a good idea to sell them instead."
The survey also found that men are more likely to keep presents than women.
Hoffmann explains men are more practical, but also find it more difficult to let go.