News
One in 10 teachers at Danish public schools does not have teacher education
---
This article is more than 6 years old.
Experts are concerned about the increasing trend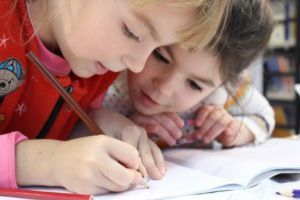 A new study carried out on behalf of the the Danish Union of Teachers (DUT) has revealed that one in 10 teachers at public schools do not have an adequate education.
According to the analysis by AE-rådet, the economic council of the labour movement, the number of teachers who either do not have an education beyond public school, or who have only a high school diploma, has increased from 3,230 in 2013 to 5,090 in 2015.
The DUT and the Association of Headmasters find the situation unsettling.
"Pupils are paying the price of this trend when they are not getting the education they deserve," DUT president Anders Bondo Christensen told Jyllands-Posten.
READ MORE: Students facing more uneducated substitute teachers
Primary welfare benefit
The education minister, Merete Riisager, agrees that qualified teachers are essential.
"The Danes pay sky-high taxes and public schools are one of the primary welfare benefits [they get for their money], so they should be able to expect high-quality [education]," Riisager told Jyllands-Posten.
"Good teachers are essential and education must not be undermined by teachers without the right competences."
Michael Ziegler, the president of KL's wage and personnel committee, argues that the number of qualified teachers has remained fairly constant during the same period, while the total number of teachers has increased and the number of pupils has fallen.