News
200 Danes listed in Syria's secret services database
---
This article is more than 6 years old.
Arab Republic has issued arrest warrants for 27 of them, while the rest are denied access to the country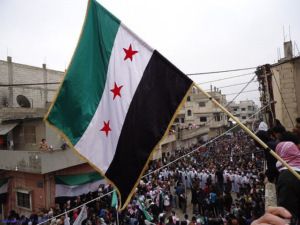 Over 200 Danish citizens are listed in leaked documents from Syrian Air Force Intelligence, reports Berlingske, which has gained access to the database via the news site Zaman al-Wasl.
According to the newspaper, the Syrian regime has issued arrest warrants for 27 of the Danish nationals, while the others are denied access to the Middle East country.
The list includes the names of Danish MP Naser Khader, journalist Jeppe Nybroe and former security adviser Bruno Kalhøj.
READ MORE: Foreign minister to meet Syrian opposition in Copenhagen
"Serious and worrying"
Naser Khader, who was born in Syria, has called the news "very serious and worrying".
"The question is whether Assad's security services work and have eyes and ears here [in Denmark]," Khader told Berlingske.
Mohammad Mahfoud, the chairman of the Danish Syrian Association, is not surprised Khader is on the list as he has been actively opposing the Syrian regime.