News
Denmark to extradite daughter of South Korean president's confidante
---
This article is more than 6 years old.
20-year-old Chung Yoo-ra is prepared to challenge the public prosecutor's decision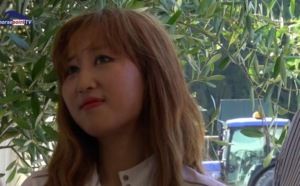 The Danish public prosecutor has announced today that it will extradite the daughter of the South Korean president's confidante, who was arrested in Aalborg on January 1.
Chung Yoo-ra, 20, is the daughter of Choi Soon-Sil, who was involved in the corruption scandal that led to President Park Geun-Hye's impeachment late last year.
After being arrested along with four other South Korean nationals in Aalborg in January, Chung was charged with illegally staying in Denmark.
Chung reportedly obtained a valid visa to take part in equestrian training in Germany, but South Korea's foreign ministry subsequently tried to invalidate it and requested the help of Interpol to track her down.
READ MORE: Danish arrest linked to South Korean president's impeachment grabs international headlines
Ready to fight at court
"After reviewing the South Korean request for extradition thoroughly, it is our opinion that all conditions for extradition in the Danish Extradition Act are met," stated the deputy director of the public prosecutor's office, Mohammad Ahsan.
Chung's mother is accused of using her influence to get her daughter admitted to an elite Seoul university as well as of colluding with President Park to pressure large South Korean companies into donating millions to non-profit foundations.
Chung's lawyer Peter Martin Blinkenberg told Reuters that she will challenge the public prosecutor's decision as her client was hoping to get political asylum in Denmark.
"We had hoped for a different outcome, but on the other hand, it was to be expected. Now we will bring it to the courts and fight it there," Blinkenberg told Reuters.