News
Danes with Turkish roots fear being blacklisted by the old country
---
This article is more than 6 years old.
The foreign minister, Anders Samuelsen, has called such a possibility "totally unacceptable"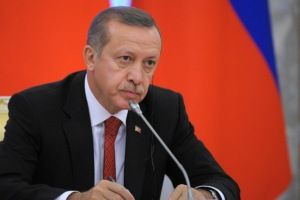 A number of Danes with Turkish roots fear they might be blacklisted by the Turkish authorities for speaking out against the country's president, Recep Tayyip Erdoğan, who last summer launched a crackdown on potential coup plotters.
Berlingske reports that at least 10 Danes – including MP Lars Aslan Rasmussen and Özlem Cekic, a former MP – have received threatening phone calls and messages on Facebook.
READ MORE: Dane arrested in Turkey suspected of terror plans
Accused of treason
The foreign minister, Anders Samuelsen, said yesterday it was "totally unacceptable" for Danish citizens to be accused of treason just for speaking out critically against the Turkish president.
Samuelsen has today called Mehmet Dönmez, the soon-to-be outgoing Turkish ambassador in Denmark, for a meeting to get an explanation regarding the matter.
READ MORE: Danish PM asks Turkish counterpart to cancel visit
Diplomatic conflict
Following the diplomatic conflict between Turkey and the Netherlands, Danish PM Lars Løkke Rasmussen asked his Turkish counterpart, Binali Yildirim, to postpone a planned meeting originally scheduled for March 20.
Since the failed coup attempt in Turkey last July, tens of thousands of Turkish people have been sent to prison or fired from state jobs under suspicion of being sympathisers of preacher Fethullah Gülen, who is the man Erdoğan blames for orchestrating the coup d'état.