News
Danish companies eyeing Kenyan market
---
This article is more than 6 years old.
Dansk Industri's project 'Africanisation – from Næstved to Nairobi' helping them gain a foothold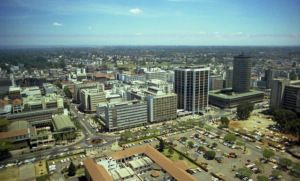 Over a dozen Danish companies have signed up for a pilot business project designed to help them navigate the Kenyan market.
'Africanisation – from Næstved to Nairobi' is a two-year project led by the confederation of Danish industry, Dansk Industri (DI).
Unlike other export incentives, this project takes participants through an intensive preparation process, which includes meetings with Kenyan consultants, who help them identify potential business partners on the local market.
READ MORE: Africa counting on Denmark to lead it to greener pastures
Cleaning machines for hotels
The manufacturer of cleaning machines, Nilfisk, is one of the companies looking to expand its business on the African continent.
The company already operates in South Africa and in a number of North African countries, but has recently recorded a drop in demand for its products.
"Our market in Egypt, for instance, has fallen dramatically," Arthur Rosenberg, an area manager at Nilfisk, told DI.
"The country's tourism industry has been hit hard due to terrorism in recent years, so we have been looking for new African markets, and we are very interested in Kenya."
READ MORE: Danish companies can earn more in Africa
Starting business in Africa
Rosenberg explained that despite cheap manual labour, hotel chains in Kenya are generally interested in investing into automation, and the company has already found two potential partners.
Three other companies that have joined the DI project have concrete plans to establish a subsidiary in Kenya, while five others continue to search for local partners.
Ultimately, DI International Business Development hopes to use the experience garnered from the project to assist other small and medium-sized companies to establish or expand their business on the African market.