News
Lego owners up 30 spots on Forbes rich list
---
This article is more than 6 years old.
Kirk Kristiansen's assets have increased from 13 to 21 billion dollars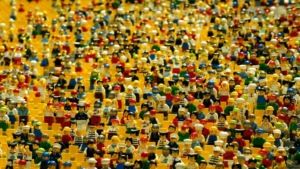 The Kirk Kristiansen family – owners of toy giant Lego – significantly increased its fortune last year, jumping 30 spots up the Forbes' world's richest people list.
The family's assets have increased from 13 to 21 billion dollars over the past year and Lego's owners now rank 35th on the prestigious list.
In 2015, the Lego family did not even breach the top 100, coming in at a 'measly' number 129.
READ MORE: Lego founders remain Denmark's richest family
Best of the rest
But now, the Kirk Kristiansen family has no issue outperforming other Danish billionaires.
Bestseller's owner Anders Holch Povlsen ranked 226th with 6.3 billion dollars, while Coloplast owner, Niels Peter Louis-Hansen, placed 474th with 3.8 billion dollars.
The former CEO of Lego, Kjeld Kirk Kristiansen, and his three children jointly own 75 percent of Lego.
They also own the holding and investment company Kirkbi, through which they own shares in companies such as Merlin Entertainments, Matas and Falck.
The 2017 list is topped by Microsoft founder Bill Gates, followed by Warren Buffet and Amancio Ortega.