News
Proposed tax increase for Danes working in Sweden
---
This article is more than 6 years old.
Swedish government intends to increase tax on foreigners working in Sweden to safeguard welfare state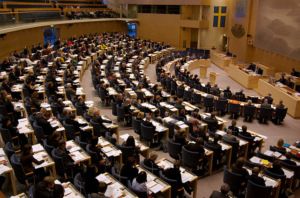 There is bad news on the horizon for Danes who commute to work in Sweden if the Swedish government and left-wing party Vänsterpartiet get their way.
READ ALSO: Denmark wants to rebrand part of Sweden as 'Greater Copenhagen'
According to an article in Svenska Dagbladet, Vänsterpartiet and the government have agreed to raise the rate of income tax payable by foreigners who make over 425,100 Swedish krona per year – the so-called SINK tax – from 20 to 25 percent.
Two new tax proposals
However, that increase would only generate an extra 370 million Swedish krona for the exchequer.
The other proposal on the table would lower the threshold, thus increasing the amount of money that would be taxed by both the Danish and Swedish states. This would generate six times as much for the Swedes: some 2.7 billion a year.
At the moment, Danes pay 20 percent on all income over 425,100 Swedish krona per year and a further 5 percent on income over 651,700 Swedish krona.
The extra tax revenue will be used, among other things, to give tax relief to people on sickness benefits and to ensure the future funding of the Swedish welfare state in general.