News
Wholemeal intake up for young Danish children
---
This article is more than 6 years old.
Danish children are getting better at eating healthy foods, but there is still some way to go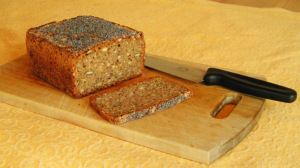 New figures from DTU Food show that although Danish children are eating more wholemeal products, they are still not eating enough to reach the recommended amount, reports Metroxpress.
Jeppe Matthiessen, a senior adviser at the institute, said that it was especially heartening to see that children are eating more wholemeal products. The intake for 4 to 17-year-olds doubled between 2000 and 2013. It was mainly porridge oats and rye bread that accounted for the rise.
READ ALSO: Rye bread with liver pate the most common dinner in Denmark
A major success
"This is one of the biggest mass dietary success stories in recent years. These days there is more wholemeal in a number of different foodstuffs, and there is also a greater selection. Danes have also become more conscious about eating wholemeal," said Mattheissen.
It is the younger children especially who are really showing the way. Almost every child aged 4-6 lives up to the officially recommended wholemeal intake, compared to every fifth child in the 11-17 age bracket.
"It is all down to the fact that it is parents who influence the children's dietary habits. The older children have more independence," added Matthiessen
Still too much sugar
Although great strides have been made, there is still a way to go. Two out of three children don't live up to the recommendations. There are also 80 percent who don't eat the recommended amount of fruit and vegetables.
It is at weekends that children especially binge on chocolate, sweets and cake. The figures show that they get 60 percent of the entire week's sugar intake over the weekend.
"It is problematic if they really go overboard in one day and eat more sugar than they ought to have in an entire week," said the senior adviser.
The authorities recommend that you eat at least 75 grams of wholemeal per day.