News
Processing time sky-high for family reunification cases
---
This article is more than 6 years old.
Refugees having to wait over 14 months for applications to be decided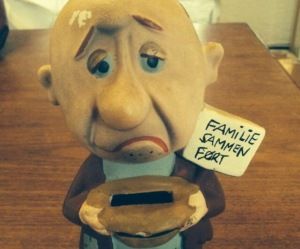 Immigrants and refugees in Denmark are being forced to wait considerable time to be reunited with their families, according to new figures from the immigration authority.
Just two years ago, the average processing time for a family reunification case was 147 days. That figure rose to 342 days last year, and so far in 2017 it has further increased to 437 days – triple the time it took in 2014.
According to the immigration service, Udlændingestyrelsen, the processing time for family reunification cases is supposed to take a maximum of ten months. The increase in processing time is down to the massive influx of refugees that Denmark saw in 2015.
READ MORE: Fees established for residence and family reunification applications
In right direction
The good news is that it's at least moving in the right direction in terms of the number of cases overall. Udlændingestyrelsen told Berlingske newspaper that it is now ruling on more cases than there are cases being lodged.
At the start of 2016 there were about 12,000 applications. That's been reduced to about 8,200, and it continues to fall every month.
But despite that sliver of light in the dark vastness of the family reunification maelstrom, something else should have been, and still needs to be done, according to Carsten Henrichsen, a professor of administrative justice at the University of Copenhagen.
"That's a very dramatic rise in the case processing time, which calls for initiative from the political sphere, which is the minister [Inger Støjberg]," Henrichsen told Berlingske.