News
Almost record March temperatures expected in Denmark on Friday
---
This article is more than 6 years old.
Thermometer could top 18 degrees at the end of the working week, just two short of immortality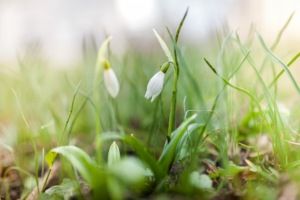 The last week of March will see a steady warming trend across Denmark thanks to warm air from the south and southwest as temperatures are expected to move into the high teens.
A possible March record?
On most days, temperatures will remain just above 10 degrees, but on Friday, some parts of the country will see the thermometer rise to 18, predicts the national meteorologist, DMI.
Should temperatures exceed 20 degrees, it will set an all-time record for the month.
The skies will see a mixture of sun and clouds, and some rain is expected on Wednesday and Thursday. Night temperatures will fall back to 0-5 degrees.
Two weeks ahead of schedule
Thanks to the mild and moist air from the Atlantic, it is not unusual for Denmark to experience temperatures of already around 10 degrees in January and February, while the first 15-degree day typically comes at the end of March.
The first 10-degree day this year fell on February 15 and was measured on Bornholm.
The first 20-degree day in Denmark normally occurs in mid-April.