News
Copenhagen Jazz Festival in shitstorm after Israeli denial
---
This article is more than 6 years old.
Turns out that the issue was down to English semantics, not anti-Semitism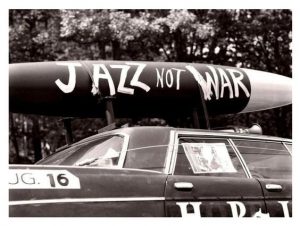 Copenhagen Jazz Festival has landed on thin ice due to its controversial response to a query from an Israeli musician over the weekend.
In response to asking whether it was possible for his jazz band to attend the festival, the Israeli musician Alon Farber was informed that Copenhagen Jazz Festival did not accept Israeli musicians due to "political reasons".
Farber then put the response on Facebook and a heated debate ensued (see his FB message below).
The head of the festival and author of the message to Farber, Kenneth Hansen, described the incident as a "very unfortunate response" and contended that the whole issue was down to a misunderstanding regarding his English formulation.
"The use of the term 'political reasons' wasn't about 'political' issues in terms of politics, but rather a 'policy' we have internally in the festival that we want to stage concerts that are run properly without security problems," Hansen told DR Nyheder.
"Alon Farber represents a high-profile Israeli orchestra and it will almost be 100 percent sure that Israeli VIPs will attend such a concert."
READ MORE: Danish jazz legend dies
Carl Christian on the case
The deputy mayor for culture, Carl Christian Ebbesen, was also spurred into action over the drama, reminding festival organisers that the municipality has given them 1 million kroner in support. He has demanded an explanation from Hansen.
"Let the police and PET handle security issues and you can focus on the artistic aspect," Ebbesen told P1 Radio.
"Obviously, we don't want to support the festival with such a significant amount if they are waging political war against certain nations and opinions.
Hansen went on to say that he was currently in dialogue with Farber and the Israeli musician could very well play at the festival this summer after all.