News
It's like that: Run DMC coming to Denmark
---
This article is more than 6 years old.
Legendary rappers bringing their box of tricks to Tinderbox this summer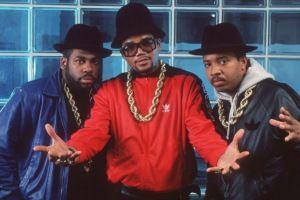 Hip-hop fans across Denmark can look forward to some straight illin' this summer in Odense.
Tinderbox unveiled this week that US rap legends Run DMC are the final piece in its festival jigsaw this summer. Festival spokesperson Morten Hopballe called the addition "a scoop of grand dimensions".
"Alongside bands like the Beastie Boys and Public Enemy they fathered 'The New School of Hip-Hop' in the '80s, and the list of merits is interminable," Tinderbox wrote.
"Run DMC is the first hip-hop artist that got gold, platinum and multi-platinum respectively for an album, the first to land the cover of Rolling Stone magazine, to get a Grammy nomination and the first to get accepted into the Rock'n'Roll Hall of Fame. Besides that, Run DMC was the only hip-hop act to perform at Live Aid in 1985."
READ MORE: He's getting around: Brian Wilson coming to Denmark
Walking this way
Formed in Queens, New York in 1981, Run DMC has pumped out a long line of classic hits, from the epic 'It's Like That' and 'It's Tricky', to 'Peter Piper' and their classic collaboration with Aerosmith on 'Walk This Way'.
The group enjoyed their greatest success during the '80s and when one of their members, Jason Mizell (aka Jam Master Jay), was shot and killed in front of his house in 2002, the group disbanded.
But in 2012 the remaining members reunited and are headed for Funen this summer for the festival's third edition, taking place from June 22-24.
Partout tickets for Tinderbox can be purchased here for 1,445 kroner – a price that is set to increase as of April 3, according to the organisers.