News
Another Mexican standoff for Amdi Petersen?
---
This article is more than 6 years old.
On-the-run Tvind boss might be sent back to Denmark to face trial if a parliamentary majority has its way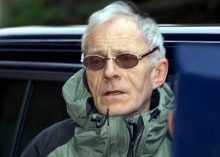 When Danish PM Lars Løkke Rasmussen meets the president of Mexico later today, he will have to discuss the matter of the possible extradition of Tvind concern boss Mogens Amdi Petersen.
READ ALSO: Mexican police tracking down cult school leader
A majority in Parliament comprising Dansk Folkeparti, Socialdemokratiet and SF has demanded that Rasmussen ask President Enrique Peña Nieto once again whether Petersen can be extradited to face trial in Denmark.
"I've done this each time I've met the Mexican president – most recently when he visited me in Copenhagen last year, so it would be natural to bring it up," Rasmussen told DR Nyheder.
Over the hills and far away
Up until now, Mexico has refused to extradite the fugitive. Petersen and four other top people in the Tvind organisation have been wanted by the Danish police for 10 years.
In 2006 they were acquitted of embezzlement and tax evasion in Ringkøbing Court. The prosecutor was unable to appeal against the verdict because the defendants had fled the country.