News
Denmark helping out Colombian disaster
---
This article is more than 6 years old.
300,000 kroner going to rescue efforts following massive mudslide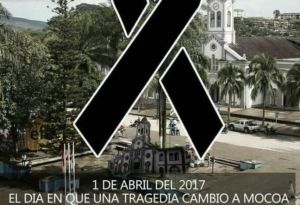 The Danish government has set aside emergency aid to the tune of 300,000 kroner for the ongoing rescue efforts following the deadly mudslide in Colombia this weekend.
The Danish contribution is expected to go to emergency aid, such as clean water, food, clothing and medicine for the affected families.
"I want to express my deepest sympathy for all the families who have been impacted by the terrible mudslide in Colombia," said the development minister, Ulla Tørnæs.
"I'm pleased Denmark is able to deliver a swift and very much needed contribution to assist in the rescue efforts."
READ MORE: Danish pigs heading for Colombia as sustainable coffee goes in the opposite direction
Hundreds affected
Following a period of sustained rain, the town of Mocoa in southern Colombia was hit by a massive mudslide that has killed at least 200 people.
Hundreds of others are injured or have lost their homes, and the Colombian government has declared the situation a state of emergency as rescuers continue to search for survivors.
The Danish aid contribution will go to Colombia's national emergency response organisations, which are co-ordinating the rescue work with the Red Cross, the military and national/international humanitarian organisations.