News
Roskilde 2017: What the xx?
---
This article is more than 6 years old.
2010 Mercury Prize winners complete this year's unshowy line-up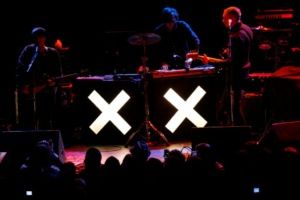 Big acts have dominated at the Roskilde Festival in recent years, from Prince in 2010 to Bruce Springsteen in 2012 to the Rolling Stones in 2014 to Paul McCartney in 2015.
But while the superstars have helped to sell tickets, there has been some criticism of how the lion's share of the festival's overall budget has been spent on just a selected few.
Last year, the organisers signalled a departure, unveiling a line-up rich in quality, but less showy. Red Hot Chili Peppers made a low-key entry and exit on day one, and the festival closed with Neil Young.
2010 Mercury Prize winners
And 2017 will continue in the same vein as this year's final line-up has been confirmed with the addition of 77 new names, of which the biggest draw is the British band The xx, the 2010 Mercury Prize winners.
Among the other groups confirmed this morning are Future Islands, Halsey, The Jesus & Mary Chain, Royal Blood, The Avalanches, Anthrax, Karl William and The Savage Rose.
They join a line-up that already included The Weeknd, Foo Fighters, Arcade Fire, Solange and Lorde.
Silence the complaints
The festival's program manager Anders Wahrén is confident that "the big names" will "silence all the talk about the lack of headliners".
"It's been a wild climax finally being able to present the full poster with our selection of the most current, genre-defining and challenging music of 2017," he enthused.