News
Denmark backs US attack on Syrian airbase
---
This article is more than 6 years old.
Donald Trump applauded for showing zero tolerance for chemical attack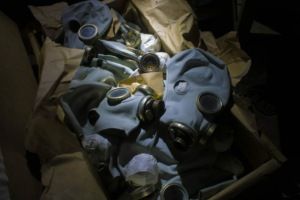 The Danish government has come out with strong support for the US missile strike on Syrian military targets last night in the wake of the horrific chemical weapons attack allegedly perpetrated by the Assad regime.
The foreign minister, Anders Samuelsen, said that Denmark supports a political solution to the crisis in Syria and that the chemical attack shows that President Bashar al-Assad will have no role in the future of Syria.
"The government support the US reaction to the Assad regime's gruesome assault on the Syrian civilian population," said Samuelsen.
"I am satisfied that the pressure on Assad now mounts. It must be made clear that chemical weapon attacks on civilians are unacceptable."
Political support
And the government isn't alone. A large number of leading Danish politicians have also been at the keyboard, voicing their approval of the US response.
According to Michael Aastrup Jensen, the Venstre party spokesperson on foreign affairs, the use of chemical weapons has transformed Assad from being a dictator to an all-out terrorist.
"The US attack on Assad is the right response to the terrible chemical weapons attack and hopefully this will spell the beginning of the end for Assad," Jensen wrote on Facebook.
"With the attack last night, Donald Trump has clearly signalled that chemical warfare is a red line that will be met with consequences – good."
Jensen contended that the strike showed the US has now definitively excluded Assad as having a role to play in a peace solution in Syria.
READ MORE: Denmark donates millions to hunt for Syrian war criminals
Response necessary
Fellow government coalition party Konservative agreed with Jensen, as did Denmark's former foreign minister, Radikale party's Martin Lidegaard, who was more cautious in his assessment.
"An understandable reaction from the US in Syria; time will show if it's the beginning of the end of the Syrian nightmare, or the start of a new one," Lidegaard wrote on Twitter.
Opposition party Socialdemokratiet were in support of action in the wake of the chemical attack that left scores of civilians dead in the Idlib Province in the rebel-held northern part of Syria.
"It is dangerous to bomb Syrian and Russian interest, but you see the images we have had in the previous days – we all feel like something needs to be done," Nick Hækkerup, the deputy head of the Foreign Policy Committee, said according to TV2 News.
READ MORE: Denmark earmarks 250 million more for Syria
Syrian denial
So far, the Syrian government has denied any responsibility for the attack, which cost the lives of at least 70 people, children included.
According to the Assad regime's ally Russia, the deaths resulted from gas being released when a regime airstrike hit a chemical weapons factory controlled by the rebels.
However, survivors of the attack have described seeing chemical bombs being dropped from the air.