News
Copenhagen looking to end connection to firms using tax havens
---
This article is more than 6 years old.
Capital wants to implement certification process to improve transparency in business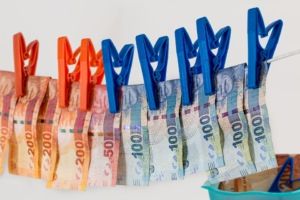 A Copenhagen Municipality majority contends that companies attempting to evade taxation by utilising tax havens shouldn't be permitted to take part in public tenders.
The municipality's economic committee agreed yesterday that the municipality will in future turn to a certification process that makes it possible to identify companies that fail to adhere to tax regulations.
"We as a municipality must make it clear that we in no way, shape or form tolerate tax evasion," said Ninna Thomsen, the deputy mayor for health and care.
"Copenhageners must be able to pay their taxes and know for certain that the municipality won't invest their taxes in companies that do their best to avoid paying tax."
READ MORE: Copenhagen mayor wants to sell off city's investments in fossil fuels
Better than Britain
The use of a certification process, in which companies can become accredited with a view to offering a more transparent window to their tax behaviour and contributions to society, is already implemented in the UK, although the British version is voluntary.
Thomsen argues that Copenhagen requires a more ambitious initiative that only opens doors to companies that agreed to become certified.
"We have a lot of rotten apples who will do anything to avoid being exposed as tax cheats, so voluntary certification simply won't work," said Thomsen.
"Moreover, certification must account for pretty much all companies trading across borders today."
Thomsen was also behind a similar proposal that was approved in 2016 that compelled the municipality to annul any contracts with companies found guilty of tax evasion.
Copenhagen Municipality's proposal suggests the certification initiative should be approved on a European level so it can be utilised throughout the EU.
The Danish capital has become more aware of its investments and business dealings in recent years. Last year the city pledged to offload all of its investments in tobacco firms and also divest its holdings in fossil fuels.