News
Tonne of cocaine discovered by Danish ship floating in Belgian waters
---
This article is more than 6 years old.
25 sports bags filled with narcotics found floating in the North Sea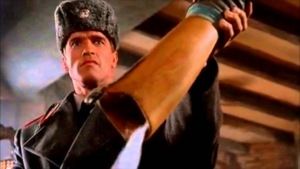 A Danish transport ship unwittingly became embroiled in a massive drug-smuggling case earlier this month while making its way up the North Sea off the coast of Belgium.
According to Ekstra Bladet tabloid, the Danish ship – which wishes to remain anonymous to safeguard its crew – came across 25 floating sports bags filled with cocaine in waters near the Belgian city of Oostende.
In total, the bags contained 1,250 kilos of cocaine, with a street value of over 60 million euros.
READ MORE: Copenhagen is the Nordic cocaine capital
Investigation under way
According to Belgian media, the narcotics come from Colombia and local police believe the bags were dropped into the sea by a South American ship. Empty bottles were tied to the bags to make them float, and the police believe that they were due to be picked up by smaller vessels.
"Which ships the narcotics come from and who was supposed to pick it up is part of the investigation," Frank Demeester, a lawyer from the prosecutor's office in Brugge, told Ekstra Bladet.
"No specific ships are under suspicion at the moment. It is known that cocaine smuggling often takes place via South America, but in this case it has yet to be proven."
The massive drug shipment was immediately destroyed after being found as it was considered too risky to store such a large amount of cocaine.