News
Trial begins of Danish teenager accused of planning school bombings
---
This article is more than 6 years old.
The trial begins today of a girl accused of planning a bomb attack last year against two schools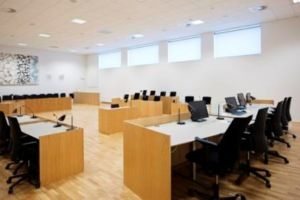 Today in Holbæk Court, a 17-year-old girl will stand trial for allegedly planning to blow up two schools, Metroxpress reports.
The targets were the girl's previous school, Sydskolen in Fårevejle, and the Jewish Carolineskolen in Copenhagen.
READ ALSO: Danish teenage girl charged with planning two bomb attacks and stabbing educator
The accused, who has been charged with attempted terrorism, has been in custody for the last 15 months.
Teachers at Sydskolen had alerted the authorities because other pupils had been concerned about social media posts emanating from the girl that revealed signs of her becoming radicalised.
Extremely serious charges
The senior prosecutor, Kristian Kirk, described it as an extremely unusual case. Several things stand out, he said.
"Firstly, the nature of the case – these are extremely serious charges. We're dealing with schools and children as targets," he said.
He added that on "on top of that, at the time of the alleged crime we're talking about a 15-year-old girl – a teenager from west Zealand – who prior to this was unknown to the police."
The prosecution intends to argue that the girl is so dangerous she ought to be given an indefinite term of imprisonment.
The accused's defence lawyer, Mette Grith Stage, expressed surprised at the severity of the proposed sentence for so young a person.
"It's obvious that my client is both shocked and frightened because of these accusations. It's very hard having something like this hanging over you," she said.
The accused insists she is not guilty and points to the fact that the plans were not carried out in practice.
Sentence is expected to be passed in May.