News
New regulations hit expat Danes returning with non-EU spouses
---
This article is more than 6 years old.
As expected, EU ruling on 26-year exception to attachment rule creating problems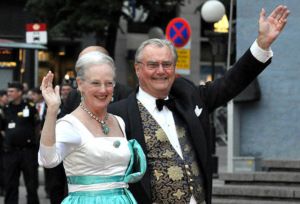 New regulations make it more difficult for returning Danes to bring foreign spouses back with them, and the first rejection of family reunification under this law has already taken place.
Last summer, a decision from the Court of Human Rights forced the Danish government to remove the so-called 26-year-rule, which made it possible for Danes living abroad to return with a foreign spouse, even though they had started a family abroad.
Now, everybody has to fulfil the same criteria, whereby the authorities refuse family reunification if the couple are judged to have a greater attachment to another country.
READ ALSO: Record number of marriages with foreigners
Astro-physicist Uffe Hellsten returned home last year with his highly-educated American wife and the couple's two children, who are Danish citizens. His wife has subsequently been ordered to leave the country, latest by June 10.
Lars Kyhnau Hansen, a spokesperson for Marriages without Borders, says that he's received a lot of enquiries from worried Danes abroad with spouses who are not EU citizens.
"Doubt and uncertainty are the worst problem. We can reassure some of them and say that they probably fulfil the attachment requirements – but not all," Hansen told Jyllands-Posten newspaper.
Minimising the damage
The government is trying to limit the damage by tabling a law which is expected to be passed in May. This will exempt highly-paid Danes from the attachment requirements
However, that won't help the self-employed, pensioners and people on lower incomes, Anne Marie Dalgaard, secretary general of Danes Worldwide, says.
She points out that there are about 200,000 Danes living abroad and up to 10,000 of them could potentially have problems even after the new legislation.