News
Millions in discarded electrical goods – Danes throw out the baby with the bathwater
---
This article is more than 6 years old.
There is a lot of potential to save money and resources if we change our attitude to discarded electrical goods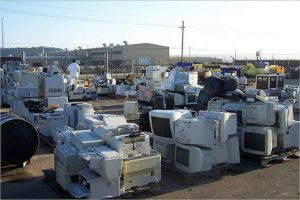 Research carried out by the University of Southern Denmark (SDU) shows that 22 percent of electronic household items thrown out – such as irons, blenders and coffee machines – are in perfect working order.
It would be possible to save up to 140 million kroner if these items could be reused.
"It's a mystery to me why people throw away so many things which work," says Keshave Parajuly from SDU's life-cycle centre.
READ ALSO: Government launches new recycling targets
He emphasised that the number of working items discarded was even higher, but some were broken when they were thrown into the skips at the recycling station.
"We found out that if the working electrical goods in each skip were sold on for reuse, they would represent a value of at least 2,000 kroner. Every year, 25,000 tons of household appliances are collected, so the total amount gained by reusing these discarded items would be between 65 and 140 million kroner."
Some items still in their packaging
For two weeks, Parajuly has been rooting around in the skips at the recycling station which contained small household appliances and screens. Almost five tonnes of electronic waste from different recycling stations in Odense was inspected and tested. It turned out that 22 percent of the household appliances worked perfectly, as did 7 percent of the screens.
"We even found cameras, computers and blenders which had not even been unpacked," Parajuly said.
Thinking more cyclically
It is not only money that could be saved; the environment would also gain tremendously if electronic scrap was systematically sorted and reused.
"We need to thing more cyclically, where among other things, we repair things instead of throwing them out," Parajuly contends.
In Sweden, it was decided recently to cut VAT by 50 percent on repairs of, for instance, bicycles, shoes and clothing in order to create more incentive to reuse things – rather than discarding them.
One thing was significant. In the 16 skips examined, not a single iPhone or iPad was found. These are products that companies buy up for resale. Parajuly hopes that this tendency will spread to other products.