News
PM in first official visit to China in years
---
This article is more than 6 years old.
Lars Løkke Rasmussen to meet with China's president and PM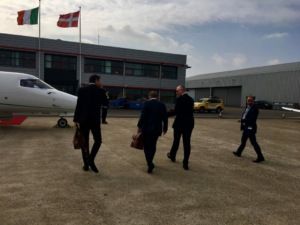 In what will be Denmark's first official visit to China since 2008, PM Lars Løkke Rasmussen will head to the world's most populous nation in early May to meet with the Chinese government.
Rasmussen will meet with China's president, Xi Jinping, and its PM, Li Keqiang, as part of efforts to strengthen co-operation between the two nations across 80 Danish and Chinese authorities.
"Despite being about 7,000 kilometres apart, China and Denmark have a friendship that goes back in history," said Rasmussen.
"China is one of Denmark's biggest trade partners in Asia and we co-operate closely on all levels."
READ MORE: Denmark unveils tourism agreement with China
Panda peek
Rasmussen contends that the program geared towards inter-governmental co-operation will help leave a more pronounced Danish fingerprint in development and reform efforts in China – as well as boosting conditions for Danish business.
Aside from Rasmussen, the food minister, Esben Lunde Larsen, the health minister, Karen Ellemann, and a number of Danish companies will be taking part in the visit.
And as far as marking the 2017 Danish-Chinese tourism year, the PM will also be visiting the two panda bears that are due to be sent to Copenhagen Zoo in the near future.