News
Danish ministerial visits to Indonesia and Vietnam
---
This article is more than 6 years old.
The minister will be concentrating on sustainable growth initiatives, as well as strengthening partnerships between Denmark and the two countries generally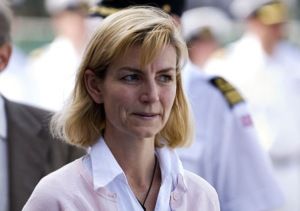 The minister for development co-operation, Ulla Tørnæs, will be paying extensive visits to both Indonesia and Vietnam at the beginning of this month.
From April 30 to May 3, the minister will be in Indonesia for four days. Her visit will focus on the broad partnership between Denmark and Indonesia, as well as on the excellent opportunities that exist for sustainable growth.
READ ALSO: Development minister visits Syrian refugees
Denmark has considerable expertise in the fields of wind energy and the recycling of waste products, which it can share with Indonesian partners.
There will also be a visit to a Danish-supported rainforest project, Hutan Harapan (Forest of Hope), which is in Jambai in southern Sumatra. The project is Indonesia's first ecosystem restoration concession aimed at restoring and protecting forests that have been encroached and logged, as well as helping to reduce CO2 emissions.
Food safety in Vietnam
In Vietnam, the visit is designed to strengthen the existing co-operation that Denmark has with the country, particularly in the areas of food safety, the environment, health and business education.
Before leaving, Tørnæas said: "Denmark has been co-operating with Indonesia and Vietnam for a long time and has contributed significantly to their development. Both countries have made impressive strides over the last few years and are now asking for Danish know-how and competencies within the fields of green energy and sustainable growth."
The minister went on to say that it was good – both for the countries' development, but also for the world's sustainable development.
"It could pave the way for the export of green Danish solutions and is a win-win situation," Tørnæs said.