News
Danish juice chain taking the world by storm
---
This article is more than 6 years old.
Joe & The Juice saw turnover sky-rocket after 50 news shops were opened over past year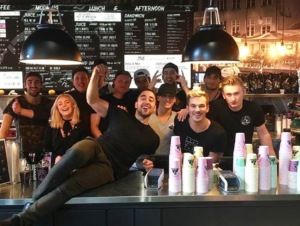 Denmark's uber-successful juice chain, Joe & The Juice, has enjoyed a scintillating run of things in recent times.
Over the past year, the chain has expanded, with 50 new locations across the world and has managed to gain a foothold in new markets in the US and Australia. In just one year, the company's turnover has shot up by 36 percent to 551 million kroner.
Aside from operating over 60 shops in Denmark, Joe & The Juice also has many shops in the Nordic region, the US, UK, Australia, Germany, France, Switzerland, Hong Kong, Singapore and South Korea.
As a result, the company employs almost 1,000 people worldwide, an increase of 287 people compared to last year.
READ MORE: Joe & The Juice close to agreement with a US investor
Slight deficit
But despite the good tidings, there was a slight bitterness to the financial results for 2016, which ended in a deficit of 15 million kroner.
According to the company, that was due to releasing funds to shareholders as part of a share buyback program.